Emily Rekuc, D.O.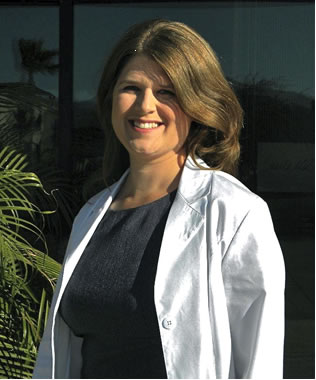 Dr. Rekuc's interest in medicine stems from her childhood. She was raised on a farm surrounded by nature. Specifically, she was surrounded by horses and dogs. She was an avid equestrian and, as many of us do, she felt a special connection to her pets. This love became a passion for medicine as she cared for her sick horses and dogs.
When she left for college she pursued a major in Biology at Trinity College due to her fascination in how the body heals, but she did not have a clear direction of professional or educational goals. There she became active in the women's crew team. She was selected to participate in the Health Fellowship at Hartford Hospital during her junior year where she participated in an ongoing research study investigating the cardiovascular effects of Lupus. She spent a summerstudying at Oxford University in England and learned about the impacts of people and society on landscape as seen through centuries in Britain. She also spent a summer in the Turks and Caicos researching the breeding grounds of the Queen Conch. College was an amazing time of educational diversity and exposure for Dr. Rekuc. She met her future husband in college. In 2001 she graduated with a Bachelors of Science in biology and a minor in environmental science. After so many amazing experiences, she was still unsure of her professional goals.
She moved to Charleston South Carolina in search of a possible career in environmentalism but realized these careers would not satisfy her need to work with people. She worked in restaurants while she undertook the process of applying for medical school.
Dr. Rekuc attended Kansas City University of Medicine and Bioscience. During her clinical rotations, she worked in Women's Health and was hooked. A residency in Obstetrics and Gynecology followed medical school. She attended St. Luke's Hospital and Health Network in Bethlehem, Pennsylvania. There she delivered many babies, learned how to operate, and cared for patients. Her residency provided her the opportunity to learn cutting edge surgical techniques in fields such as advanced laparoscopy, vaginal surgery, and incontinence and prolapse surgeries. She learned about cutting-edge therapies for gynecologic cancers and assisted in extensive tumor debulking surgeries. She learned from high risk obstetric specialists one on one. Dr. Rekuc was the principal investigator of two research projects. One evaluated sonographic evidence of gestational diabetes and was selected as a poster presentation at the Society of Maternal Fetal Medicine's annual conference in 2011. The other was a clinical trial that looked at cervical ripening with Foley Balloons. This study was presented at the Resident research Symposium and won first prize in 2011. It was also selected as a poster presentation at the American College of Obstetrics and Gynecology's annual conference in 2011. But most importantly, she learned about the development of life and rediscovered her fascination for life and its beauty.
Dr. Rekuc relocated to the desert with her husband, daughter and two dogs. Her family has since grown. It now includes a son, and three dogs. She opened her practice, Caring for Women with the goal of providing compassionate care to women and new families. She is dedicated to contemporary gynecology and personalized medicine. Dr. Rekuc pinches herself each day. It is hard to believe that she is lucky enough to help women as they come of age, have children, develop relationships, and transition though life's phases.
As an Osteopathic trained physician, her philosophy is to approach her patient's health and body as a whole.
Regina Tongson, MSN , FNP-C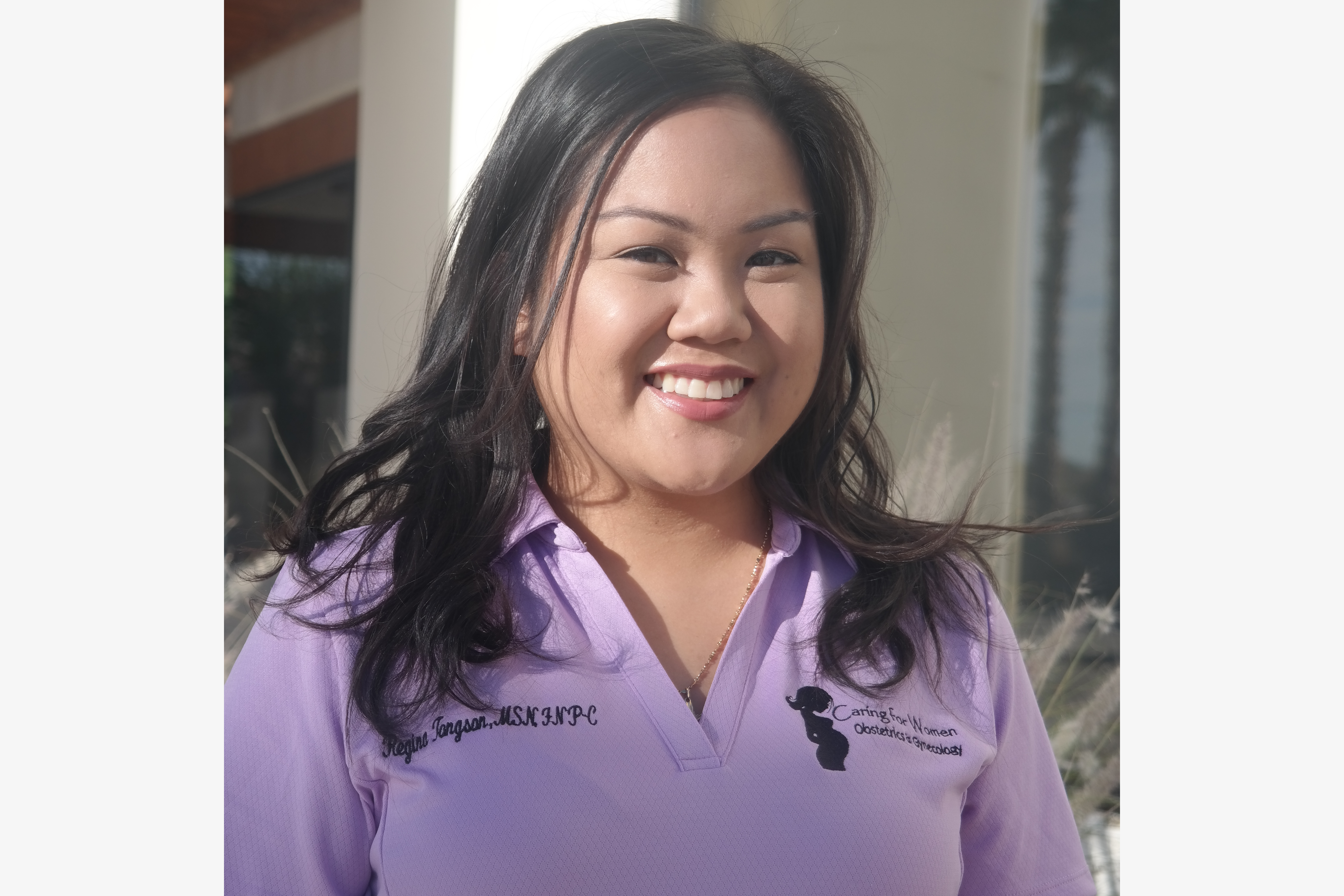 Regina Tongson is a Certified Family Nurse Practitioner. She was born in Honolulu, Hawaii and raised in San Diego, California. She practiced as a Registered Nurse for more than five years in Labor Delivery and Postpartum. She received her BSN from National University in 2011, and then earned her Master's of Science in Nursing with a Family Nurse Practitioner degree at United States University in April 2016.
Regina has always had a passion for women's health and is always eager to learn about prenatal and women's preventative care. She enjoys traveling and spending time with her family, especially hanging out with her adopted daschund/terrier dog. She enjoys hiking, baking and watching movies in her spare time.
Dr. Rekuc and N.P. Tongson have developed a team approach to patient care with N.P. Tongson consulting regularly with Dr. Rekuc regarding patient care. N.P. Tongson is based out of our office exclusively. Therefore, Dr. Rekuc will care for all hospital patients. If a patient has a condition that is out of N.P. Tongson's scope she is astute at referring the patient to Dr. Rekuc. Similarly, to serve the Coachella Valley residents efficiently, Dr. Rekuc will suggest appropriate patients for N.P. Tongson to manage.
We understand that provider patient relationships are developed on trust and common sense and are happy to answer any questions regarding our training and scope of care.
Meet our staff